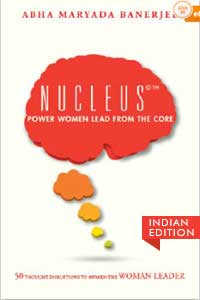 This is the first book on leadership for women out of Asia and India. Presented as a methodology through which the reader can pave a path for their own leadership, this DIY format book works like a growth companion for the reader. The heroine of the book is every woman who wishes to embrace leadership as a matter of choice. Supported by simple illustrations, the book works both for personal development and in the corporate sector.
Read More..
Buy on Amazon
Buy on Flipkart
Buy on Barnes & Noble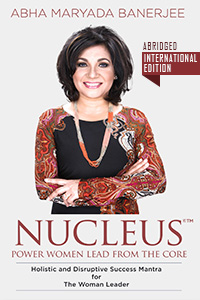 Women¹s Leadership is a "Vision-Thought" to be embraced, claimed and internalized by women Each diminutive anti-growth thought dissipates and all potential drain on our growth banishes, as we 'bounce' out of gender driven limitations and dive into the mental-emotional state of 'Zero Limitation'. Just like slight 'seismic shifts' cause Earthquakes, minor 'thought shifts' are capable of life changing Mind Quakes!
Read More...
Buy on Amazon
Press/ Award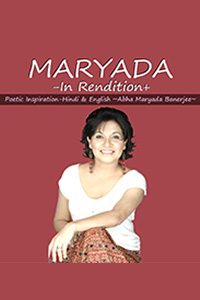 MARYADA, a larger than life word, is second skin. In common parlance, it signifies right and freedom to dignity to respect, laced with limitations if at all. On the higher plane, it signifies Godlike qualities and has been equated with God himself Maryada Purushottam Ram ! As the owner of this name, I had the privilege to embrace the whole meaning and significance of this massive word. The right to self respect and dignity on the one hand and embracing self imposed limitations on the other.
Read More...
Buy on Amazon
Buy on Flipkart